More information about Date Time❤️! - DEMO & MORE
---
What is Date Time❤️?
[This Devlog has been duplicated on both Morris❤️ & Melissa❤️'s game page]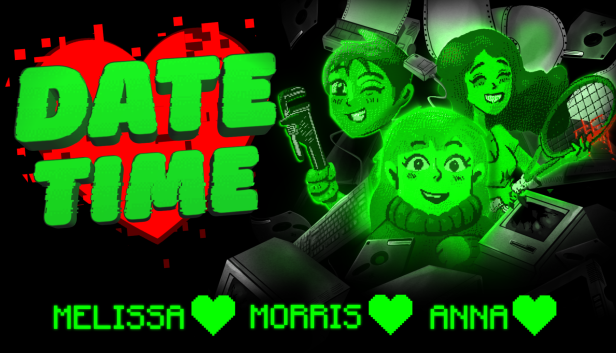 Date Time is a Trilogy of games, which includes Enhanced versions of both Melissa❤️ & Morris❤️ with additional endings, new secrets & enhanced cutscenes!
As... well as one last additional chapter... Anna❤️.
Anna❤️ will be a very large game that surrounds around the 3rd & final "date" of the Date Time series.
But not just that, Melissa & Morris will return in this newest chapter, to finish their arcs, to finally meet each other again, and the three will converge to yet ANOTHER LUCKY PLAYER at the Library.
YOU CAN ADD IT TO YOUR WISHLIST ON STEAM HERE!
What will you do with the older itch.io titles?
The original Melissa❤️ & Morris❤️ will continue to exist for free on itch.io. More information will be coming in as this develops.
There will still be updates to the CLASSIC VERSIONS of these Date Time chapters, stay tuned!

Where will Date Time❤️ be available?
Date Time❤️ will be available on both Steam & Itch.io. An Itch.io page will be created as soon as the Demo is released.
What will be in the Date Time❤️ demo?
The Date Time❤️ Demo will contain Melissa❤️ Enhanced, as well as the first part of Anna.
There is a special ending in the new Melissa❤️ Enhanced for people who have already played through the Classic story. Stay tuned!
When will the demo be released?
I hope to get it released by Mid-May.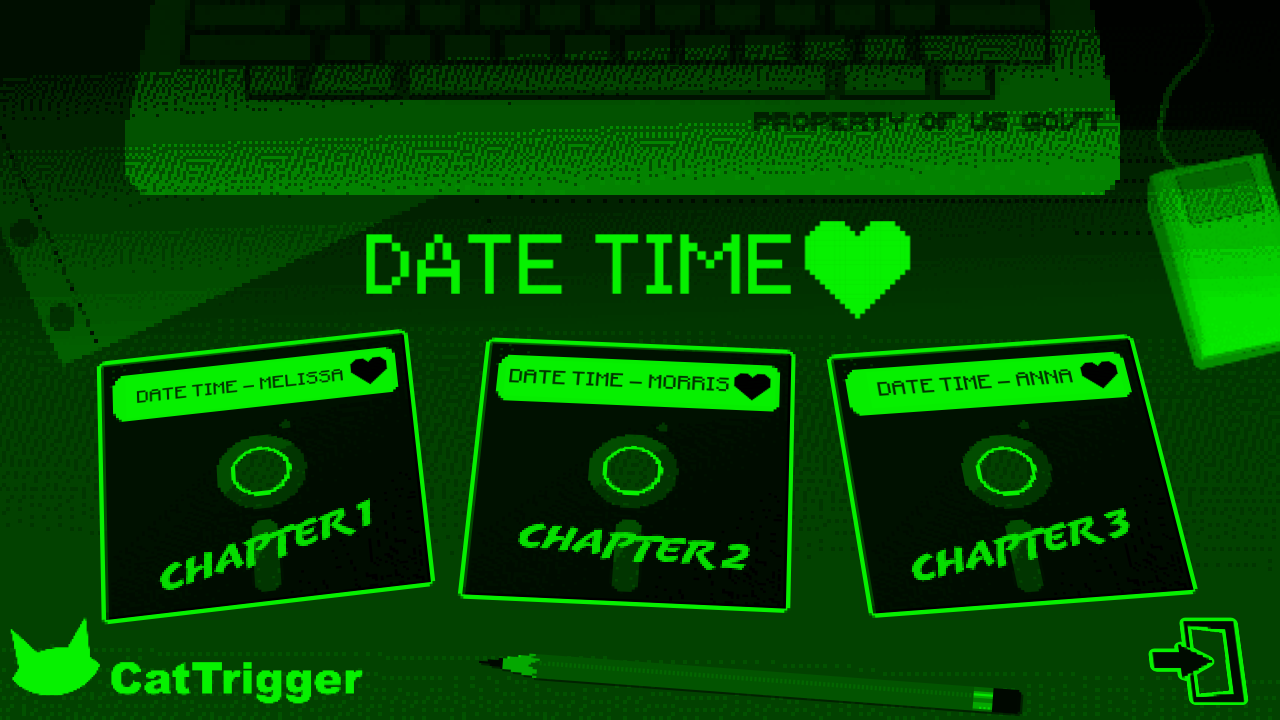 What Platforms will Date Time❤️ be available for?
At this time, Date Time❤️ will be available for Windows, as well as Linux & Mac. An Android version may be developed shortly after release on desktop.
What Platforms will the Demo be on?
Most definitely Windows, but I will try to export Mac & Linux versions shortly after.
Why won't there be a Web Version of the Demo for Date Time❤️?
After quite a few months testing and consulting with other game developers, I found that the new rendering system I will be implementing necessary for the higher quality (and far more optimized) animation for Date Time❤️ is simply not compatible with a web version.
I apologize for the inconvenience.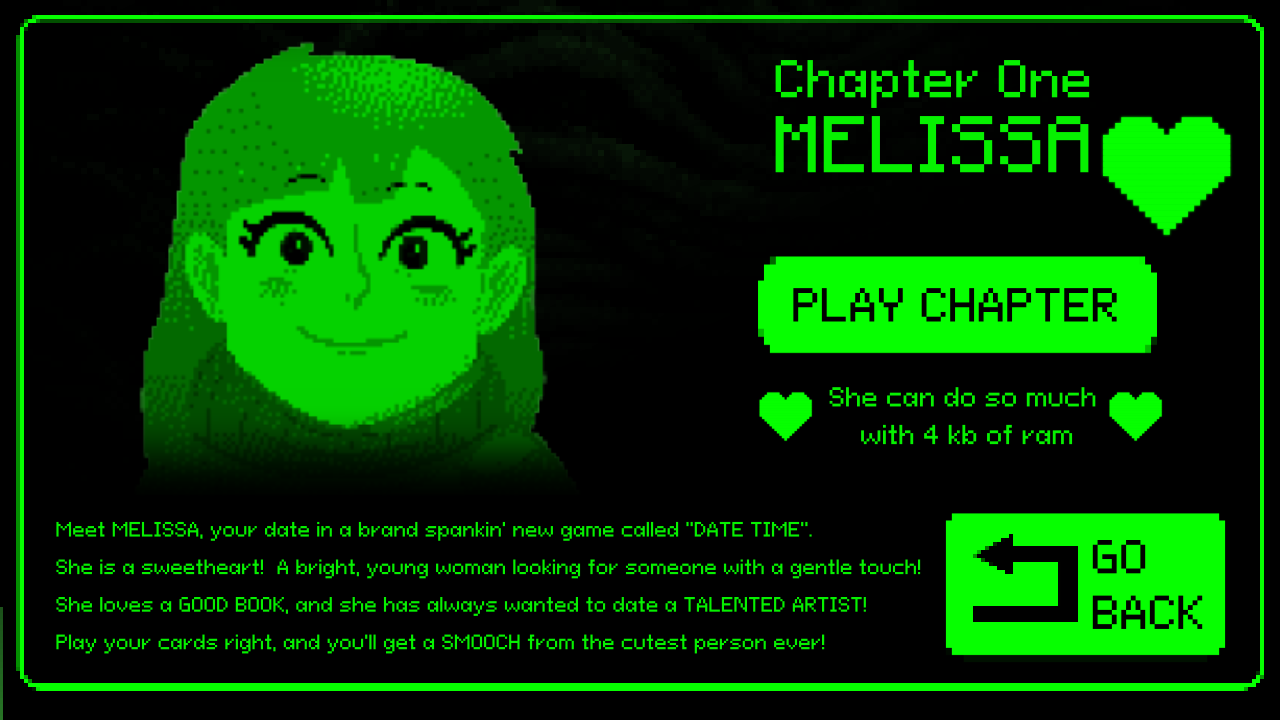 When Will Date Time❤️, the full game be released?
I hope to get you a general release date sometime soon.
PLEASE KEEP IN CONTACT!
While I will try to post more on these devlogs, I also will be posting on Tumblr & Twitter whenever new information comes out about the game.
Please keep in contact, if you have any questions, feel free to reach out to me on these platforms!