Morris❤️ - December 2022! More info about the GAME!
---
Hello, everyone!
Thank you again for all the kindness and attention you have contributed to with "Melissa❤️", I am looking forward to producing more games and stories for people who have been following this itch.io account. As well as continue reading your messages and posts via the twitter account.
Morris❤️ comes out THIS December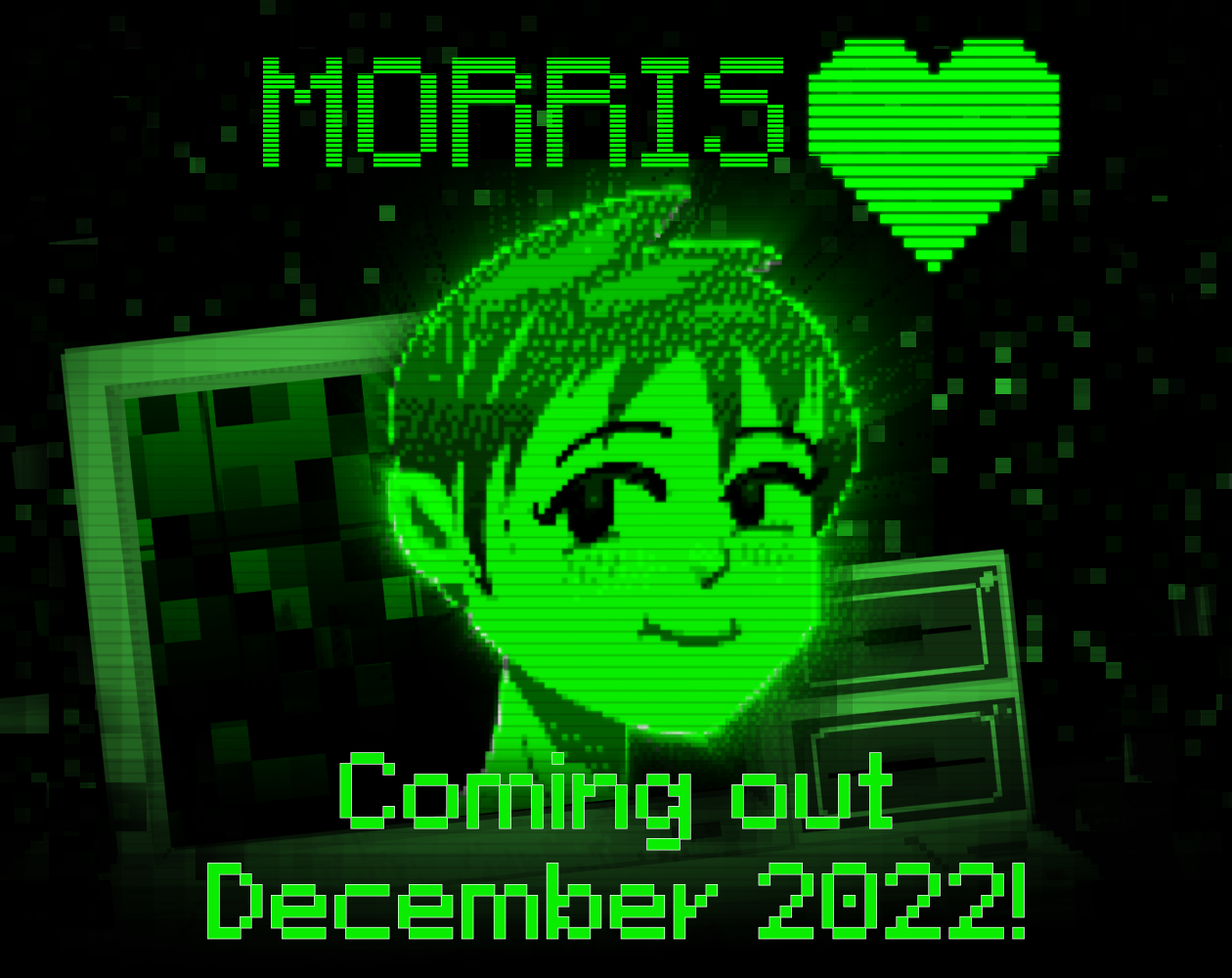 Some major things have come up which ultimately means the release of Melissa❤️'s sequel "Morris❤️" will need to be delayed to early-to-mid December.
Thank you everyone who's been looking forward to it, I hope the wait will be worth it!
More Details about Morris❤️
"Morris❤️", the sequel to "Melissa❤️" puts you back into the shoes of a player of a newly upgraded local library computer in the next installment of the "Date Time" dating simulation game series.
The "Morris package" sets you back into the small idyllic town, this time stranded due to a car problem while on a road trip. You spend your time in the town speaking with the local auto repair shop, and one of its newly hired mechanics, Morris.
Morris is a pouty and easily-embarrassed person who puts up a cold front to you at first, but if you warm up to him... he'll warm up to you! ❤️❤️❤️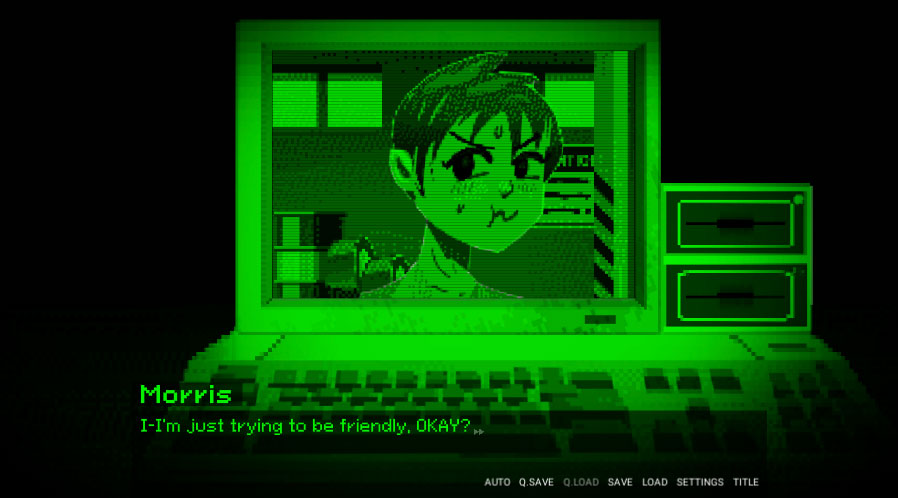 With a newly connected printer, you can take a part of Morris❤️ home with you, by printing out Morris' own BEAUTIFUL POETRY.
Encourage him to SPREAD his art to everyone, and maybe you'll earn a SMOOCH from this very cute... shy... and interesting lad!
More Characters, Areas, and Surprises!
Explore more of the small idyllic town and converse with new characters who will encourage you two lovebirds to get together!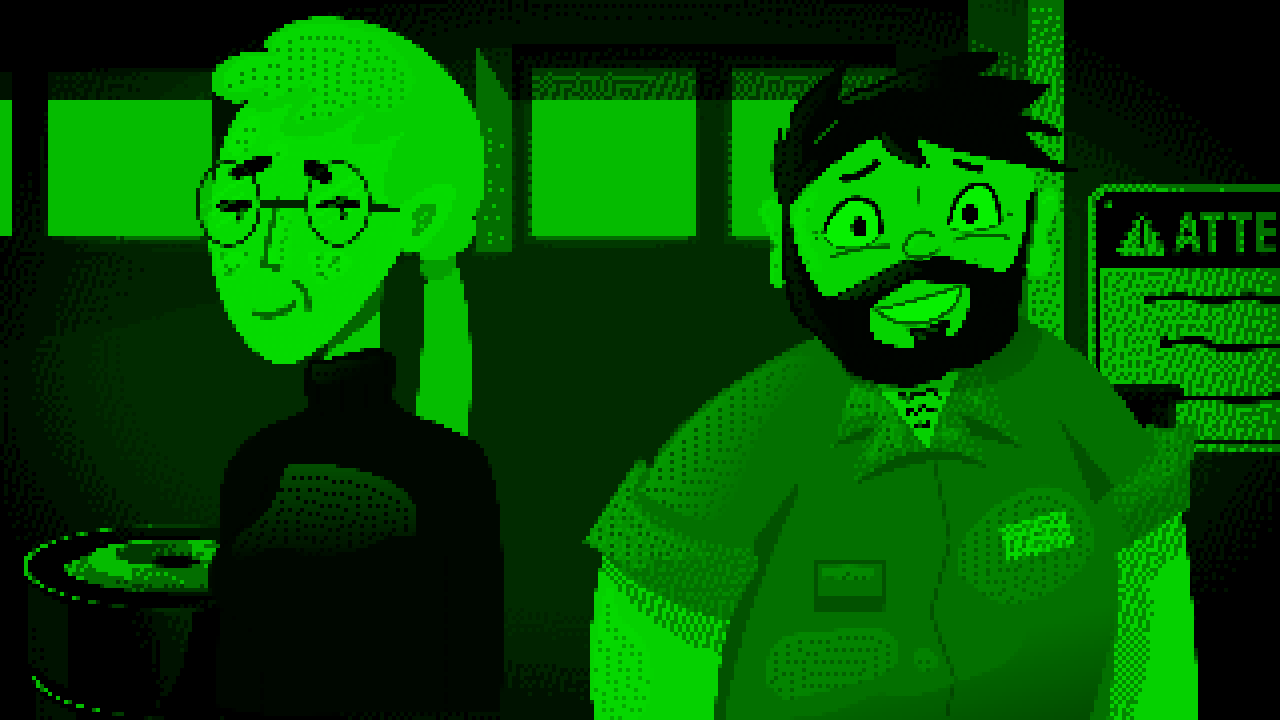 (Joan & Wes own the local autoshop, they are SO HAPPY to be of service!)
Learn more about the library you are playing in, utilize the new computing system, with its attached dot-matrix printer!
The game will also have a few secrets, and yes... Melissa herself will make an appearance in this game!
Challenges making Morris❤️
As with every game I have made since 2021, Morris❤️ is an opportunity for me to learn and implement new things that I have never done before.
The game will feature a few more endings compared to its Melissa❤️ counterpart... and will be the first time I am working knee-deep in the Unity Animation system, with all new cinematic scenes that surpass any games I have made to this point.
While the premise is similar, the "horror" element of Morris❤️ will be very different from its Melissa❤️ counterpart. This won't simply be the game Melissa❤️ with a different character at the helm, and will take advantage of the Unity Animation system to assist in telling its story.
As I've said before, I am still fairly new to game development, and writing Visual Novels in general. I hope you stick with me on my journey, and feel free to send me a message or tweet on my CatTrigger twitter accountf or any questions or feedback, as well as continue posting here on the itch.io page.
Thank you again
I know that my devlogs to this game have been rife full of continuous thank yous. I have been pretty emotional with the amount of kindness I have received from people who liked my game. I am in a sea of deserving people in this space... and I am so honored that you spent some of that time with me.
Whether you came here because of a streamer, or because you like horror games or visual novels... I am happy for the time you spent on my projects. I will do my best to continue pushing the envelope on future games I make, and you are all incredible inspirations for me.
Updates to Melissa❤️
I have heard the increasing requests for different language support for the game. It will take a while (and after the release of Morris❤️) to implement.
I truly do want this game to be as accessible to as many people as possible, and have at least one language that may be making its way into an update soon (Hola)!
If you have any requests or possible suggestions for other languages, as well on how I can get connected with translators, please send me message on twitter.
Follow this Itch.io account and my Twitter!
If you want continuous news about Morris❤️ or other projects I have been working on... feel free to follow me on my twitter account, OR check out my other works on the itch.io page.
Thank you again, I hope you are all around to enjoy Morris❤️!
~CatTrigger