100,000 PLAYS - THANK YOU SO MUCH!
---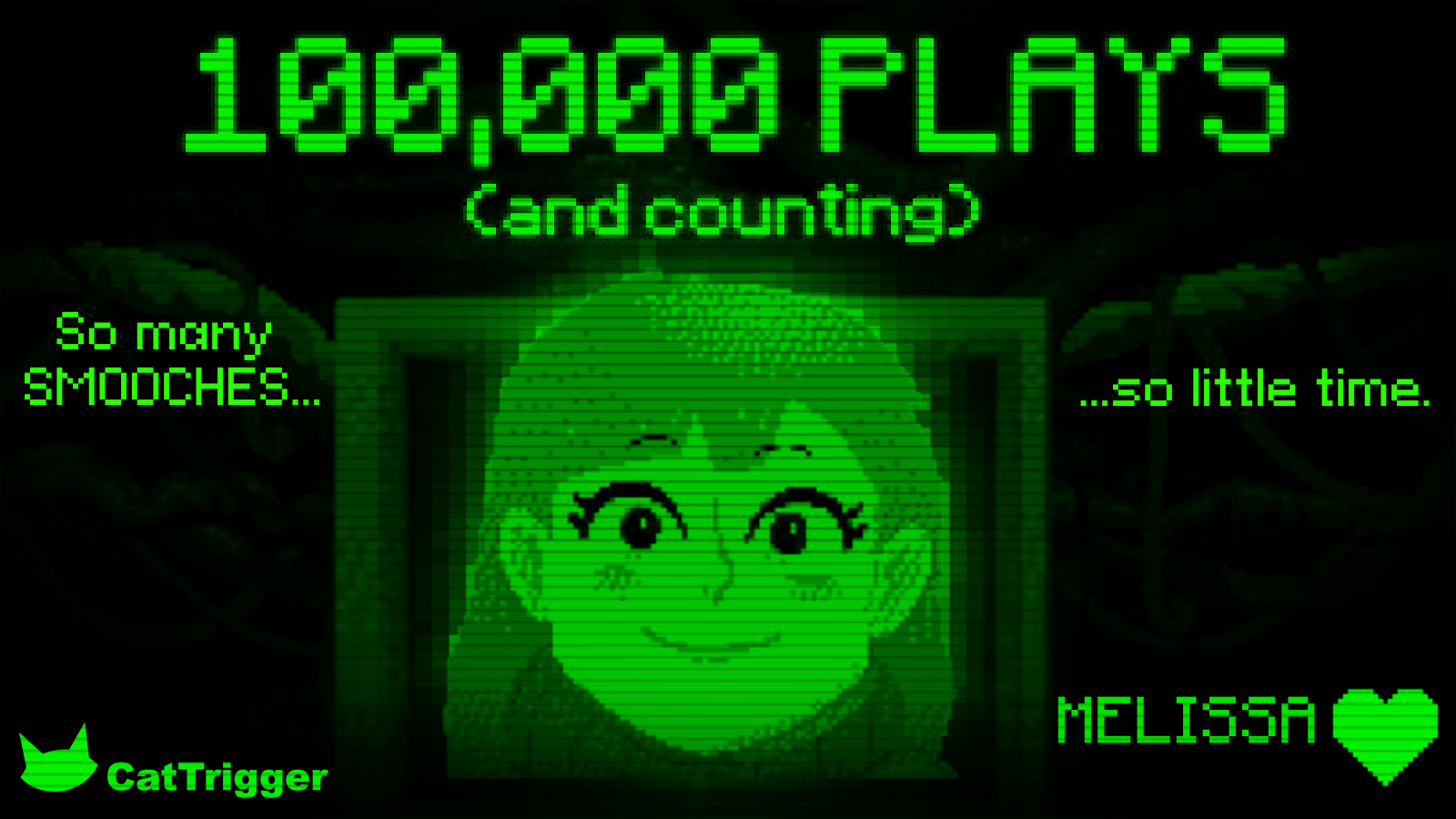 THANK YOU EVERYONE FOR PLAYING MELISSA❤️
I absolutely cannot fathom this number with ANY of my stuff. Thank you so much for playing Melissa❤️! This means a lot, and I hope you stick around for Morris❤️coming out later this December!
Stay tuned for more updates! THANK YOU AGAIN!!!!